VK2RWD
The NEVARC hold three repeater licences.  The first, currently operational on 2 metres, with a frequency of 146.700Mhz -600khz.  There is no tone.
The technical committee started off with a blank piece of dirt and had an operational repeater working off a 10m tower within 2 weeks.
The repeater stretches its legs from Nerrandera to Benalla.
There is a licence for 70cm, 6m and 10m at the site, however 70 and 10 do not have room on the tower.
The 6M repeater is running at low power at the moment as there is local noise at the site that needs dealing with.  It is on 53.5Mhz with a -1Mhz offset and no tone.  It has a VKLink node number of 1206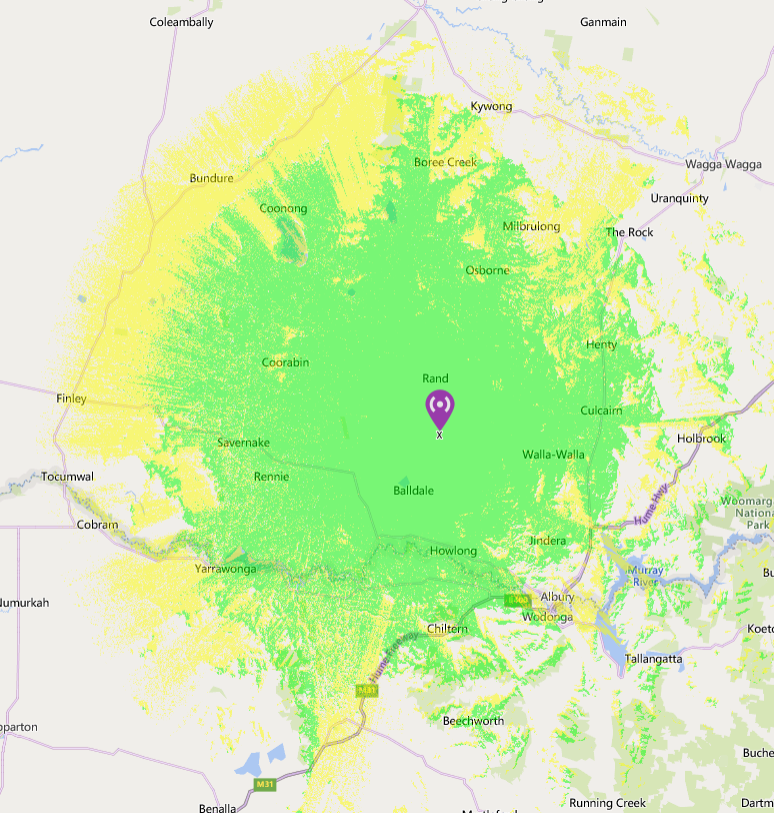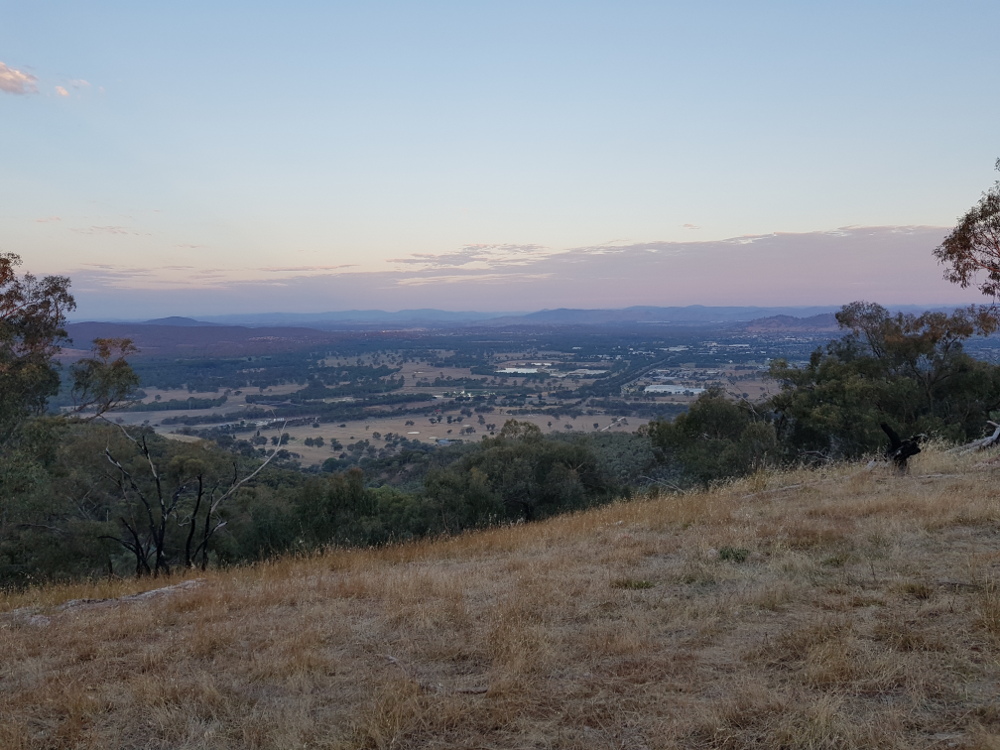 VK3RWO
The second of the three repeaters is VK3RWO.  It is located on the hills west of Wodonga, with a look into the Albury Wodonga Basin, plus a good look to the North West and into Wangaratta.
It is licenced for 2M and 70CM, with a frequency of 146.975Mhz with a 123Hz tone.  Currently the 2M repeater is on the VKLink network with the node number of 1302.
The 70cm repeater is turned off for modifications.
The RWO repeater is unique in the fact that it has some smarts.
One of the smarts is it phones home using an LPID transmitter and lets us know how its going.
The other smart is it goes to sleep.  If nobody uses it after a period of time, it goes to sleep, waking every 3 seconds to check for a transmission, then goes back to sleep.  To wake it up, hold the ptt in for 5 seconds.
This will keep the batteries well and truly full, as it sleeps when us and the sun sleeps.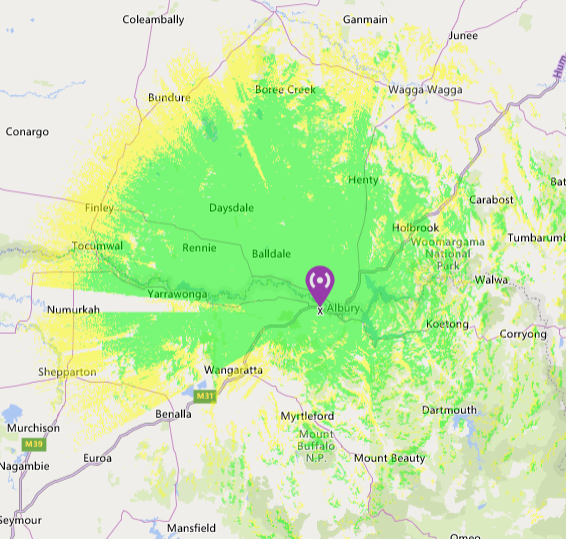 VK3RWC
The third of our repeaters is VK3RWC in the Warby ranges at Wangaratta.  This repeater has a frequency of 147.325Mhz with a -1.6Mhz split and 123hz tone.
This repeater is designed to fill the gaps to the south as the other two well and truly have the north covered.
It is currently in a test phase with more improvements to come.
It is linked into the VKLink network on node number 1312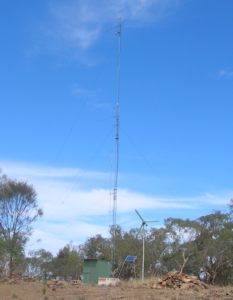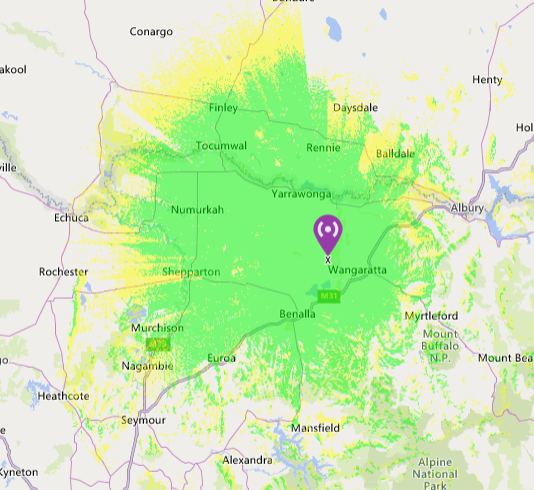 Currently VK3RWO and VK3RWC are linked together via VKLink.
VK2RWO (Proposed)
Coming soon (Well it would have been here by now thanks COVID!), is a new repeater to fill the gaps to the east.  This repeater should reach into Corryong and up in the to Kosciusko Nation Park, as well as find its way into the valleys.  The Hume Dam will have complete coverage.  It will be linked with the rest of them.